This article applies to Windows 2008 with Websitepanel.
Firstly, download and install IIS manager from http://www.iis.net/extensions/IISManager
In Websitepanel, click on the Management tab for your web site.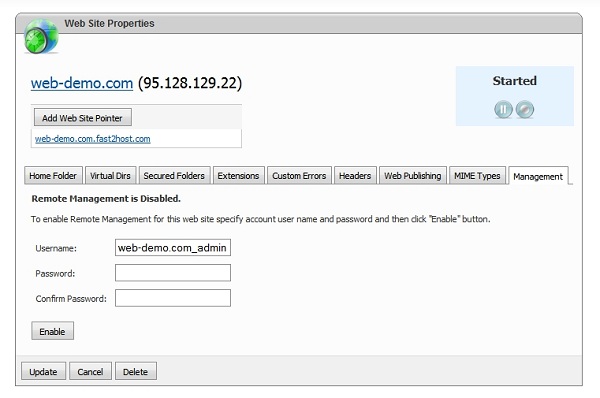 Enter a password for connecting to remote management, leaving the username as-is.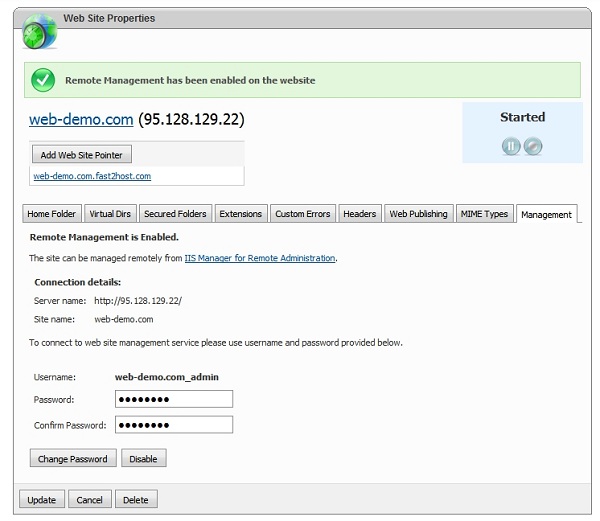 Launch IIS manager on your PC, and select File > Connect to a Site...
Enter connection details as displayed in the above image, the username, and the password you just created.
If required, the port to use is  8172
When presented with the Certificate security alert, click Connect, or View Certificate and install to your PC.
Once connected, right-click your site name in the Connections pane, and select "Deploy" and then "Recycle"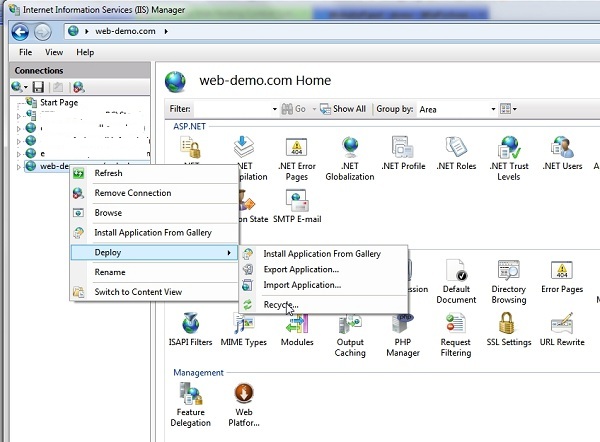 Select "Recycle application pool" and click "OK"